Quand nos classiques sont traduits à l'étranger... c'est Brian Stableford qui s'y colle pour les éditions Black Coat Press.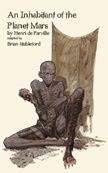 Un habitant de Mars (1865)

Henri de Parville was the scientific correspondent and an engineer himself of the Parisian daily newspaper Le Pays in the 1860s. For some reason, in 1864, he had the idea of publishing a hoax in the form of a letter allegedly sent by the same American correspondent who had reported on the Civil War stating that a large meteorite had been found in Colorado by an oil prospector, and inside was a mummified humanoid body believed to come from planet Mars.

Eventually, Parville revealed the whole thing to be a hoax, justified (according to him) by a then-current scientific controversy about extra-terrestrial life which also involved such luminaries as Louis Pasteur and Camille Flammarion.

Meanwhile, Jules Verne's publisher, Hetzel, always ready to sniff out a potential best-seller, contracted Parville to rewrite and expand his original article into a full-blown "novel", An inhabitant of the planet Mars, published in 1865, which Brian Stableford has translated and annotated.

The book is really a series of fictitious articles reporting on the equally fictitious International Scientific Congress subsequently held in Chicago to study the meteorite and the humanoid body. While I'm sure Hetzel would have preferred a Vernian adventure romp, Parville uses the narrative (as it were) to develop a theory of life and the universe which was remarkably ahead of its times.
All in all, a strikingly original book, translated for the first time into english.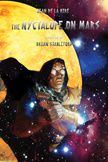 Le Mystère des XV (1911)

The June release is The nyctalope on Mars, as always ably translated and annotated by Brian Stableford.

This is actually the very first Nyctalope novel, excluding the retroactive prequel The Man who could live underwater. In it, a secret society, The Fifteen, has set up a colony on Mars, which they have reached with "radioplanes". There, they are ducking it out with H.G. Wells' martians. Rather insanely, they decide to kidnap a bunch of women (Mars needs women?) including the hero's girlfriend and sister... Things go downhill from there...

Do keep in mind this book was written in 1910, two years before Burrough's Princess of Mars, 4 years before WWI, thirty years before Doc Savage or Out of the silent planet. And yet it features interplanetary travel through actual spaceships and martian colonization. Character-wise, the Nyctalope appears to be the first in a lineage of superpowered adventurers ; his girl-friend Xaviere is a femme fatale who uses sex to sows dissent among The Fifteen. All in all, a rather amazing book for 1910 !

Interestingly, La Hire began writing the book as if it took place about 25 years in his future (the mid-1930s), then backtracked and relocated it contemporaneously. This gives the narrative a certain uchronic quality.

Mais aussi :

Le prisonnier de la planète Mars & La guerre des vampires (The vampires of Mars) de Gustave Le Rouge
Docteur Omega (Doctor Omega) d'Arnould Galopin
Et bientôt venir : L'épopée martienne (The martian epic) de Théo Varlet

Copyright © Culture Martienne 2008-2013